It is going to go down in history as being one of the highest profile years in the history of The Firm I think – and not just in terms of specific celebrations. Instead, 2018 has the potential to become the year where we start to see a real season of change in how the reins of royalty or held – and by whom.
For starters, there's The Queen herself. Now ninety-two, she has devoted a life of service to her subjects since becoming Queen in 1953 – and restated her pledge to do so not so long ago. There may be less international travel, but I doubt that anyone would seek to criticize her for taking a route less arduous in her latter years.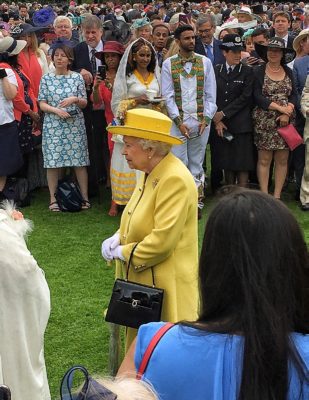 Prince Philip – himself ninety–six – has recently taken a much less high profile within the Royal Family, albeit it was managed in such a way as to not be described as him retiring. Behind closed doors he is still said to be a formidable influence in the way the family conducts itself, but for how much longer? His recent hip operation is, by anyone's reckoning a major piece of surgery and he'll be having the best rehabilitation at Windsor Castle that anyone could ask for – but it must have had an effect on his strength and energy.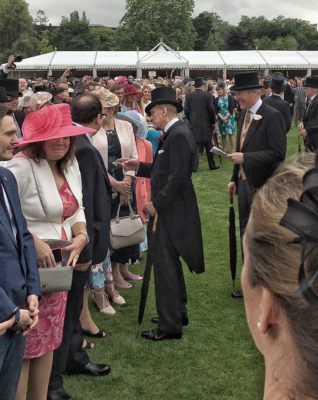 With subtlety it seems that some of the various elements which have so far made up the Queen's duties are being passed on to others within the Royal Family, lightening her load in the process. Last week it was confirmed that when she decides to relinquish her role as Head of the Commonwealth, the job will go to her eldest son so that Prince Charles can continue the work that his grandfather began before him. It's a role that I think the Prince is a great fit for – on a global scale he has always been both a champion for all nations within the Commonwealth but also for the premise that as humans we have global responsibility (not to say self-interest) to the planet to look after it. If you saw the fascinating David Attenborough "The Queen's Green Planet" documentary following the course of the Queen's crusade to increase and celebrate tree planting across the globe, you'll have also seen Prince Harry taking an increasingly large role, representing the Queen in projects supporting the campaign, many of the curated by younger people. This, in turn, has created the media space to allow William and Catherine to bring up their family in comparative peace – a young family which grew by one with the birth of Prince Louis and no doubt with considerable delight across the Commonwealth. With Harry's profile having never been higher – or positive – through his forthcoming nuptials, somebody within The Firm has been moving the pieces around the royal chessboard with great deftness.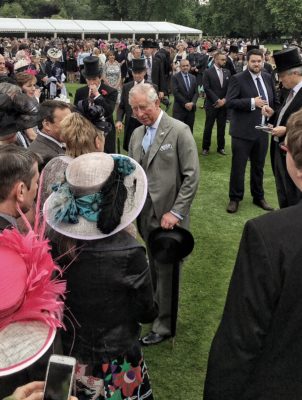 It is, of course, the rising generation of royals that the world is looking to now. On the assumption that Prince Charles eventually takes the throne, his will be a considerably shorter period of rule than his mother. In turn, William is likely to have a longer tenure. I recall growing up with a quartet of young royals in a far less public light than the current one – and I include Meghan Markle in a new quartet. I've seen certain reservations expressed about her agenda and her possible effect on the Royal Family – personally I believe that it's moving with the times as never before and that she will be a valuable asset in the future. Her husband-to-be and brother-in-law-to-be will be able to offer wise counsel
Good luck to them all.