This weekend Northampton will again see carnival threading its way through the town's streets as a variety of bands, crews, trucks and the paraphernalia of the main parade makes its noisy, celebratory way around the route. Will you be among the crowds lining the streets?
In years gone by we used to stand at the junction of St Giles Street and Hazelwood Road to wait for the trucks and sound systems to crawl past. It was always with a sense of excitement and anticipation that we waited as the sound levels rose and the cheering from the pavements grew. Armed with the change from my dad's pockets – and what we found down the back of the sofa – I would throw my pennies up onto the lorries as a wall of sound drowned everything else out in the moment. And it was always hot – the Northampton carnival was never anything less than swelteringly hot. Such are the memories of a then small boy.
Down the years I've been a part of the carnival on a number of occasions, both as a reporter of it and a participant in it. When I first started in radio it was as a volunteer in hospital radio and for Radio Nene Valley the annual carnival was always the biggest event on its calendar. Because the parade was then always routed up Cheyne Walk and onto St Giles Street, the station deployed most of its membership along that section, talking to people in the crowd, the walkers and sometimes the truck drivers if things had ground to a halt. The planning for the broadcast was huge – and great fun. One year I was on a truck. Dressed as superheroes, I was Batman, complete with sky blue leggings, cape and mask. Tying myself into the load straps of the trailer I found I could safely throw myself out of either side to collect whatever change came my way – I was covered in bruises the day after from errant tuppenny pieces that had hit me rather than find my bucket. I loved it.
When Northampton lost its carnival – along with its annual firework display and Christmas lights – it felt like something of the town was dying, losing some of its heart and character. That sense of loss felt personal. Thank goodness for motivated people then. Some of that heart and character has come back, but not without superhero-esque effort from the various organising teams who used passion and dogged determination to achieve their aims. To them we owe a debt of gratitude, because each event is of the wider community. These events say something about each of us in turn, either as champions or at least supporters. If we want people to come and join our community – and for the greater good – then it's up to us to create the environment that welcomes them. This is not the stuff of local government and it's a cop out to simply say that it's somebody else's job to act in our interest. Instead it's for us to be active in our support rather than wallow in apathy.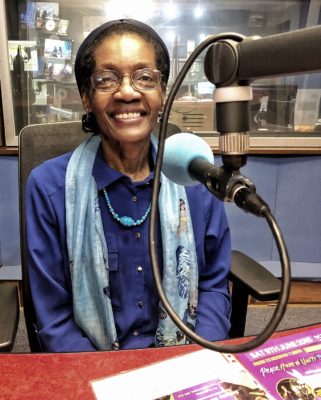 I had the pleasure of interviewing an exemplar of the values I mean last weekend. Morcea Walker MBE is a remarkable lady who very quietly gets things done, but does so by empowering others to join her. This slight, perceptive woman operates without fanfare but with massive wisdom – she is an aspirational leader who people WANT to follow. Maybe with forthcoming change in local government here our aspirational community leaders will play bigger parts…
Come to the carnival on Saturday – you'll enjoy it.