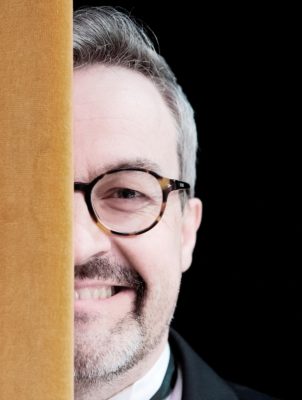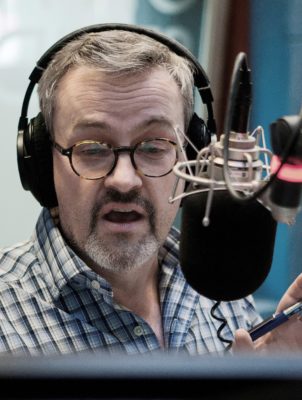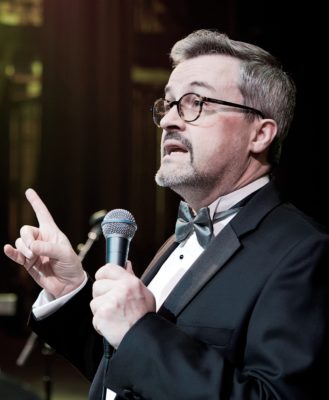 John's background is based in the arts thanks to a musical upbringing dating back to his childhood – it in turn has stood him in good stead for his current career. As a schoolboy in the mid to late 1970s, John was a professional boy chorister with the world famous St John's College Choir in Cambridge. During that time he made records, toured the world and first performed on television and radio. On leaving school, John first went into banking, learning about finance with it many of the interviewing skills which have proved vital to his current work.
John's career as a broadcaster and journalist has taken him to work in local and national radio for a variety of stations, joining the BBC in 2009 as one of its front line local radio presenters. During the intervening years he did everything from making the coffee to broadcasting from helicopters and hot air balloons. In 2011 John abseiled down all 418 feet of the world's tallest freestanding abseil tower for the BBC's Children In Need. The following year he briefly came out of musical retirement to perform live on the air in front of twelve thousand premiership rugby fans at the Franklins Gardens home of Northampton Saints, again for Children In Need. Simon and Garfunkel's "Bridge Over Troubled Water" has never sounded quite the same!
Alongside his radio work, John has presented a variety of programmes for local and corporate television. In 2012 he presented on a 90 minute promotional DVD for the national Lupus charity which is now available in hospitals and doctor surgeries across the United Kingdom. As a journalist John has contributed to a variety of local and national magazines and continues to do so, including a weekly column in the Northampton Chronicle and Echo. He also writes material for a variety of corporate clients via online and social media. In demand as a media consultant and coach, John delivers bespoke training solutions in communications and presentation skills at all levels of management and to a range of businesses and professions.
Away from work, John is a trustee of the Northamptonshire Community Foundation and member of The Hope Centre Business Forum. As a former Governor he is a consultant to the Northampton High School and has supported the work of a variety of local charity and community groups through his own, personal involvement.